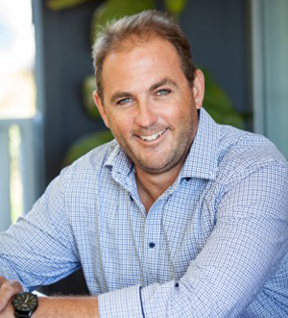 Brad Hopper
Managing Director
In the mid 1990's after completing a Property Economics degree from The Queensland University of Technology, and having been immersed in private enterprise within the family business as a child, Brad embarked on his own retail business journey firstly with the establishment of a Subway Sandwiches & Salads business in Brisbane's eastern suburbs.
Over the years that has included everything from Newsagencies & Bakeries, interests in advertising businesses to supermarkets and IT. Brad loves being 'on the floor' and providing and witnessing exceptional customer satisfaction. HGRetail is at the core of his business interests, whilst strategic property acquisition and the establishment of the POP Foundation and its charitable ventures and associations are his true passions. Time with his wife and 3 children is paramount and treasures keeping them as his priority.
These days Brad oversees the strategic direction of each of the business centres applying his passion, direction and vision for success with an unwavering commitment to quality and pride.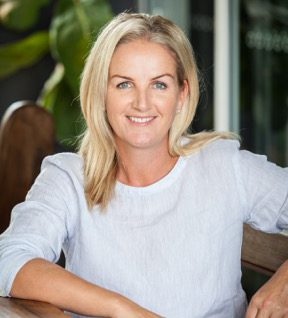 Sam Hopper
After moving from the UK to Australia in 1990, Sam established a career in property and Shopping Centre management and leasing that spanned 15 years. She was responsible for project leasing during redevelopment of a number of Queensland's flag ship shopping centres including Logan Hyperdome, Westfield North Lakes, Westfield Carindale, Westfield Garden City and Westfield Chermside. 
With the expansion of the family business, Sam applied her experience in retail property to their private enterprise assisting Brad with asset acquisition, property advice and business development. She continues to support the company's strategic direction in her role on the board of HGRetail and plays an active role as treasurer and board member of the POP Foundation. 
Raelene Hopper
Managing Director HG Retail
With a family history in retail it was always going to be difficult for Raelene to break the mould and work in another industry. After finishing high school Raelene spent the best part of three years travelling the world from her base in Italy before eventually returning home in 2000 to work with her brother Brad in The Hopper Group. At that stage The Hopper Group consisted of the Stop and Shop at Kangaroo Point and the New Farm News on Brunswick St which Raelene ended up running with her partner Jon. Raelene has learnt the business from the bottom up and there isn't a role in the company from front end through to MD that she has not filled or does not understand intimately. This experience, her work ethic, sense of humour and passion for the industry have contributed immensely to the growth and ongoing success of HG Retail.